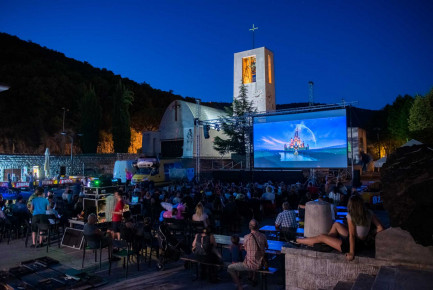 The Kino in the Neighborhood
2.9., 20:30h at the children's playground in Rohreggerova on Veruda Porat, Phantom Boy (dir. J-L. Felicoli and A. Gagnol)3.9.,  21 h,  in Titov park Lažne tetovaže (r. P. Plante)
4.9., 20:30 h, Bijeli očnjak (r. A. Espigares), Forum

The Kino in the Neighborhood program will be held in accordance with recommended epidemiological measures that include taking data via dictaphone, hand disinfection, wearing a protective face mask, and maintaining a distance. Places are limited to a maximum of 100 visitors per location, and admission is free.