About
About Arena Hospitality Group d.d.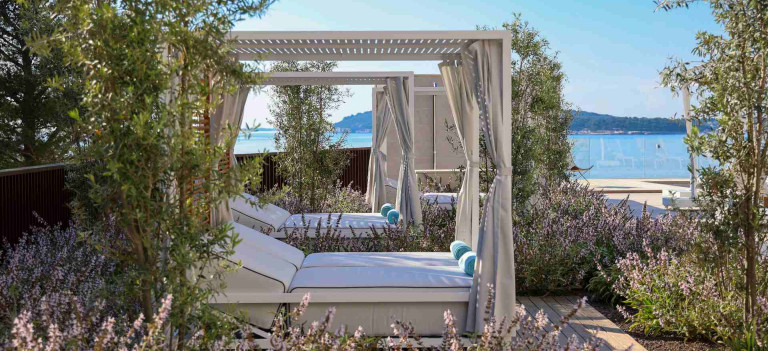 Who we are
We are an international, dynamic hospitality company which owns, co- owns, leases, operates and develops full-service upscale, upper upscale and lifestyle hotels, self-catering holiday apartment complexes and campsites in Croatia, Germany, Hungary, Serbia and Austria. We operate and develop our own brands, Arena Hotels & Apartments® and Arena Campsites®. In addition, through our majority shareholder PPHE Hotel Group Limited ("PPHE Hotel Group" or "PPHE") we have the exclusive right to operate and develop the international Park Plaza® brand in 18 countries in the Central and Eastern European region (the "CEE region" - see the defi nition in the Glossary section) and Germany and right to manage art'otel branded properties, allowing us to further grow our presence. In 2022, through PPHE, we secured a license to operate Grand Hotel Brioni Pula as a Radisson Collection Hotel.
What we do
Since 2016 the Group has transformed from a Croatian domestic and locally focused company to an international dynamic hospitality group. Our primary objective is to further grow our profi le in the upscale, upper upscale and lifestyle market segments in the CEE region and Germany, whilst striving to create and realise shareholder value. Brands currently used by the Group include Park Plaza, art'otel, Radisson Collection, Arena Hotels & Apartments and Arena Campsites.
How we do it
Our portfolio comprises 29 owned, co-owned, leased and managed properties with around 10,000 units located in selected resort destinations in Istria (Croatia) and Nassfeld (Austria), and major cities in the CEE and Germany region such as Belgrade, Berlin, Budapest, Cologne, Nuremberg and Zagreb. Our revenue is generated from different market segments comprising predominantly holidaymakers in Croatia and Austria with a more diversifi ed business mix in Germany, Hungary and Serbia, where our portfolio caters for both business and leisure travellers as well as conference and trade fair delegates
Find out more at our Corporative website