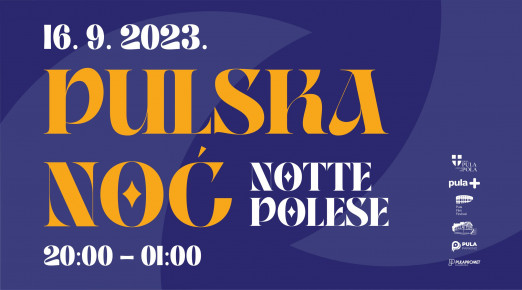 Pula night
At the end of this year's rich Pula cultural summer, which included numerous high-quality programs at different locations in Pula, on Saturday, September 16, the traditional Pula Night will be held in the streets of the largest Istrian city, which the citizens recognize and are happy to attend.

Starting at 8:00 p.m., seven performers will perform at three locations, the Market Square, Portarati and the Forum, and all visitors can expect an unmissable gastronomic offer. The fun and rich program will last until one hour after midnight, and local performers, known to the local audience, will perform at all locations.

Choir Zaro, Top of the Pops and Le Monde band will perform at the Forum. The audience at Portarata will be entertained by Šajeta and the Funbox group, and at the Market Square by Side Effects and Pula Jazz Quartet, where visitors can expect a rich catering offer.

For all our citizens, Pulapromet provided free public transport on all city lines on the day of the Pula Night.