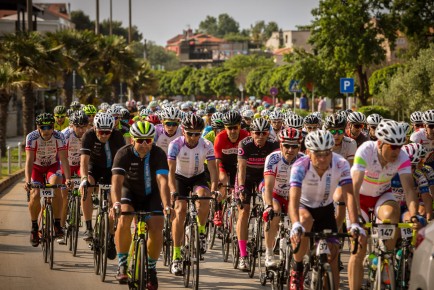 Granfondo Nevio Valčić
Medulin
The GFNV 2018 race, will begin at the southern tip of picturesque Istria, or the Land of Magic – Terra Magica as it is often called. From Medulin cyclists will ride on the local roads going through its picturesque surrounding areas, before reaching the ancient city of Pula with its extraordinary cultural heritage. Next on the GFNV route is Loborika – iconic village where some of the greatest Croatian cyclists were born, including Nevio Valcic. From Loborika, participants will go through the small medieval town Gračišće known for its Wine festival.
Next on the route is a small historical village Barban situated on the plateau separating the Labin from Pula area. This village developed into the fortified castle with round and square towers, defensive walls and big and small town gates as well as the citadel. Participants will ride through the town's gates and turn west onto the D66 state road, an old major road connecting eastern coast of the Istrian peninsula with Pula, towards Krnica yet another Istrian jewel with evocative marine landscapes. From Krnica GFNV race continues towards Medulin Riviera where it will finish in a beautiful fishing village of Medulin.
Exclusive Partner: TZO Medulin and Arena Hospitality Group.
This year's edition of GFNV race is part of the prestigious Cup Inbici Top Challenge, which brings together the most important and most beautiful cycling events of this type in Europe. The organizer of this Cup is a 'Sports Society Inbici Cycling Team' from Italy.
There will be 2 GFNV courses:
Granfondo – 140km
Mediofondo – 60km
The organizational soul of this cycling event with its recreational character, stems from the emotional synergy between the Cycling Club Pula and Valčić family in memory of Nevio Valčić - cycling legend from the 50s and 60s. An unique itinerarie along the enchanting Istria, covering a distance of 115 km is dedicated to his character. Participants of the race will enjoy the beauty of its route rich of beautiful natural landscapes cultural sights along the area of Medulin, Pula, Vodnjan, Barban, Marčana and Ližnjan.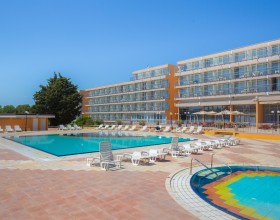 26.5.2018.
With its unique children animation programme Mini Club and vicinity of a sandy beach – Arena Hotel Holiday is especially suitable for families with small children.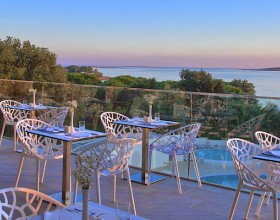 26.5.2018.
Due to it's highly stylized interior, attentive service and views across the Adriatic, the hotel offers a private oasis for both, couples and families with children.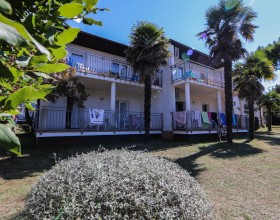 26.5.2018.
Surrounded by lush vegetation, only about a hundred meters from the sea, this resort is a small heaven for all families with children.