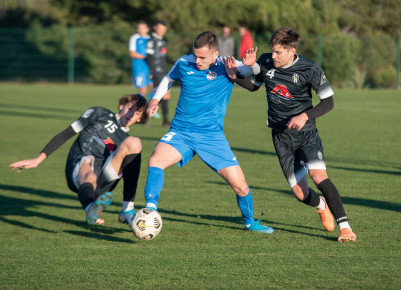 9th Arena Cup
In the period from January 5 to January 15th, 2023, the 9th football tournament "ArenaCup" will be held on the football fields of the sports center in Medulin.
The football tournament is traditionally organized in Medulin on the newly renovated football fields of Park Plaza Belvedere training camp. Football teams from the highest leagues from all over Europe and Croatia are divided into two groups. The tournament is organized by Arena Hospitality Group with the collaboration of the Medulin Tourist Board.
The Park Plaza Belvedere Hotel will be the official tournament hotel and all the matches will be played at the Arena Sports Centre in Medulin. The teams will be divided in two groups. All participants of the tournament will be accommodated in the sports hotel Park Plaza Belvedere in Medulin. 
Football teams on Arena Cup (2023) are : FC KOLKHETI KHOBI, NK ŠIBENIK, FC MAKEDONIJA G.P., RADNIČKI BEOGRAD, NK ISTRA 1961, NK LOKOMOTIVA , FC ARSENAL TIVAT, MFK DOLNY KUBIN
History:
The first tournament of the "Arena Cup (2015)" involved the following teams: Croatian: NK Istra 1961 Pula, NK Lokomotiva Zagreb, NK Belupo Koprivnica, NK Maribor (SLO), NK Vitez (BiH), OFK Beograd (RS)
The second " Arena Cup (2016)" involved the following teams: Croatian: NK Lokomotiva Zagreb, NK Belupo Koprivnica, Viitorul Constanta (RUM), SC Rheindorf Altach (AT), FK Teplice (CZ) FK Koper (SLO), NK Zavrč (SLO)
The third "Arena Cup (2017)" was held from 21.01. to 31.01.2017. in Medulin and involved the following teams: HNK Cibalia Vinkovci, FC Koper, FC Szombathelyi Haladas, NK Lokomotiva Zagreb and NK Inter Zaprešić, SKN St. Polten, NK Slaven Belupo, NK Rudar Velenje
The fourth "Arena Cup 2018" was held on 21.01. until 31.01.2018. in Medulin, and the following teams participated: NK Lokomotiva Zagreb, NK Inter Zapresic, NK Slaven Belupo, HK Zrinjski HNK Cibalia, NK Ankaran, FK Borac, NK Aluminij
The fifth "Arena Cup 2019" was held on 17.01.2019. until 27.01.2019. in Medulin, and the following teams participated: NK Lokomotiva Zagreb, NK Inter Zapresic, NK Slaven Belupo, 1.Sc Znaim Fk, Ofk Žarkovo Beograd, Ofk Titograd Podgorica, Fc Zaglebie Sosnowiec
The six "Arena Cup 2020" was held on 17.01.2020. until 27.01.2020. in Medulin, and the following teams participated: NK Lokomotiva Zagreb, NK Inter Zapresic, NK Drava, FC Khamgrad, Ofk Žarkovo Beograd, NK Gorica, NK Istra Pula
The ninth on "Arena Cup 2022"  was held on 12.01.2022 untill 22.01.2022 teams that participated are : NK ISTRA 1961, NK ŠIBENIK, FK ŽARKOVO, A.S.C. FORESTA, NK LOKOMOTIVA, NK DUGOPOLJE, FK ISKRA, NK OPATIJA
DAY 
DATE
TIME
                                         MATCH
 THURSDAY
 05.01.23.
 11.00
 NK ŠIBENIK
 0
 0
 MFK DOLNY KUBIN
 THURSDAY
 05.01.23.
 14.30
 NK LOKOMOTIVA 
 6
 0
 FK RADNIČKI BEOGRAD
 FRIDAY
 06.01.23.
 11.00
 NK ISTRA 1961
 3
 0
 FC ARSENAL TIVAT
 FRIDAY
 06.01.23.
 14.30
 FC KOLKHETI KHOBI 
 0
 0
 FC MAKEDONIJA G.P.
 SATURDAY
 07.01.23.
 F R E E    D A Y
 SUNDAY
 08.01.23.
 11.00
 NK ŠIBENIK
 4
 0
 FK RADNIČKI BEOGRAD
 SUNDAY
 08.01.23.
 14.30
 NK LOKOMOTIVA
 2
 0
 MFK DOLNY KUBIN
 MONDAY
 09.01.23.
 11.00
 NK ISTRA 1961
 2
 0
 FC MAKEDONIJA G.P.
 MONDAY
 09.01.23.
 14.30
 FC KOLKHETI KHOBI
 1
 3
 FC ARSENAL TIVAT
 TUESDAY
 10.01.23.
 F R E E    D A Y
 WEDNESDAY
 11.01.23.
 11.00
 MFK DOLNY KUBIN
 0
 4
 FK RADNIČKI BEOGRAD
 WEDNESDAY
 11.01.23.
 TV 
 NK ŠIBENIK
 0
 2
 NK LOKOMOTIVA
 THURSDAY
 12.01.23.
 11.00
 FC ARSENAL TIVAT
 3
 4
 FC MAKEDONIJA G.P.
 THURSDAY
 12.01.23.
 TV
 NK ISTRA 1961
 7
 1
 FC KOLKHETI KHOBI
 FRIDAY
 13.01.23.
 F R E E    D A Y
 SATURDAY FOR 7. PLACE
 14.01.23.
 11:00
 MFK DOLNY KUBIN
 1
 4
 FC KOLKHETI KHOBI
 SATURDAY FOR 5. PLACE
 14.01.23.
 11:00
 FK RADNIČKI BEOGRAD
 3
 1
 FK ARSENAL TIVAT
 SUNDAY FOR 3. PLACE
 15.01.23.
 11:00
 HNK ŠIBENIK
 3
 0
 FK MAKEDONIJA G.P.
 SATURDAY FINAL
 14.01.23.
 14:30
 NK LOKOMOTIVA
 7
 6
 NK ISTRA 1961